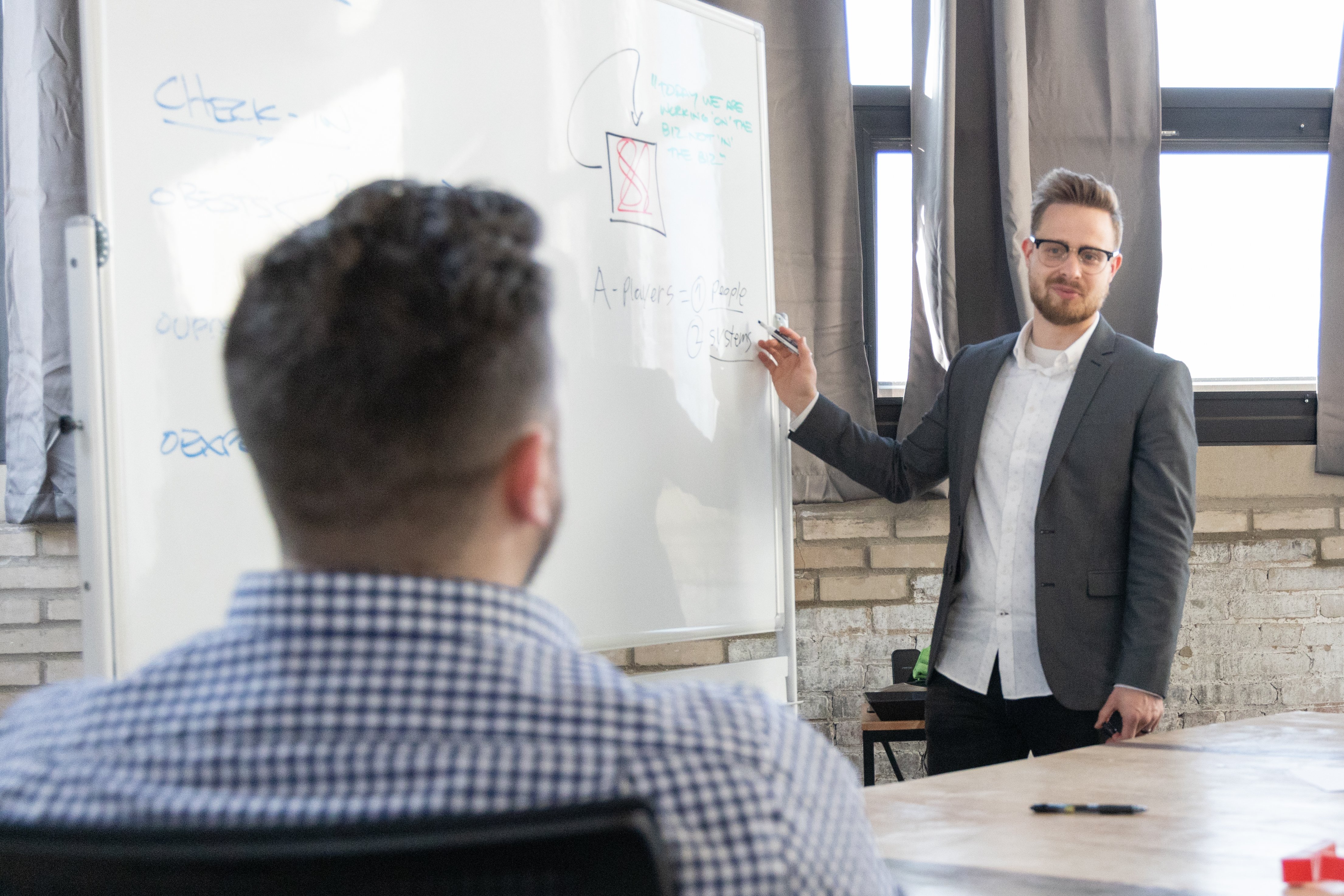 Our Story
Entrepreneur, are you tired of operating as the Chief Everything Officer, working so much in your business that you don't have time to focus on growing it?
We're on a mission at Unleashed to solve this problem for entrepreneurs because we've been there too.

Our Integration Team is here to help you build the team and systems you need to take back time in your day and focus on growth.

It's time to become Unleashed.
Our Core Values
Impact Driven
We are obsessed with impacting our clients lives.
Powered by Laughter
Joy is our strength; we have fun while getting things done.
Humbly Confident
We never stop learning, giving feedback and asking for it.
High-Performing
We bring our best, strive to get better and do what we say.
One Team
We have our client's backs, we're 100% trustworthy & we share the truth.
The Unleashed Manifesto
We Stand For

Healthy Entrepreneurial teams
● Getting back time freedom and turning off their phone at night.
● Balancing work with life and family, and being able to go on vacation.
● Experiencing healthy, sustainable business and personal growth.
● Getting to the Root Issues, not just managing symptoms.
● Using their business as a vehicle for Impact.
● Building a healthy team culture.
● Using free time to innovate, start new businesses, and mentor others.
We Stand Against...

Dysfunctional, Entrepreneurial Culture
● Entrepreneurs trapped playing "Chief Everything Officer".
● Living in captivity to the constant demands of their business.
● The "Hustle & Grind" mentality that victimizes families and prevents
parents from being engaged with their children.
● Obsession with bandaid tactics, "silver bullet" quick fixes, medicating
symptoms, and putting out fires.
● Unethical business practices that harm everyone in the long run.
● Hypocritical Leaders who set standards they don't live by themselves.
● Making decisions from fear instead of vision.