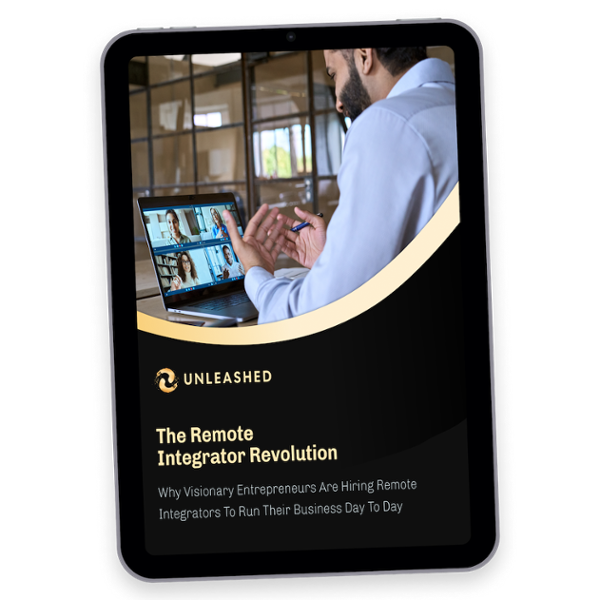 The Remote Integrator Revolution
Gone are the days of in-person 9-to-5s just for the sake of "productivity." In fact, working remotely can increase productivity by up to 77%. The best people want and need flexible work options, and CEOs should take note.
Learn why Visionary Entrepreneurs are hiring remote Integrators to run their business day to day in our latest eBook.